A high quality and hyper realistic full body size tpe sex doll can provide you most exciting sexual experience, after you own a real feel doll, you will have more chance and enough time to find out the special interesting with your doll, it is a very interesting journey of exploration, which just know by yourself.
For most lifelike tpe silicone sex dolls on doll9.com, their three holes are all available for sexual use, that is the vagina, mouth and anal. It means any of your fantastic deepest sexual desires all can come true with your premium tpe love doll, you can bury your face into her breast, and hold your breath to see how many seconds you can hold, or you can push her onto the sofa, open her legs, get in whichever holes between her legs, feel her tightness and soft.
165cm A-cup African bony flat chest premium tpe sex doll with protruding fat lips small boobs – Gemma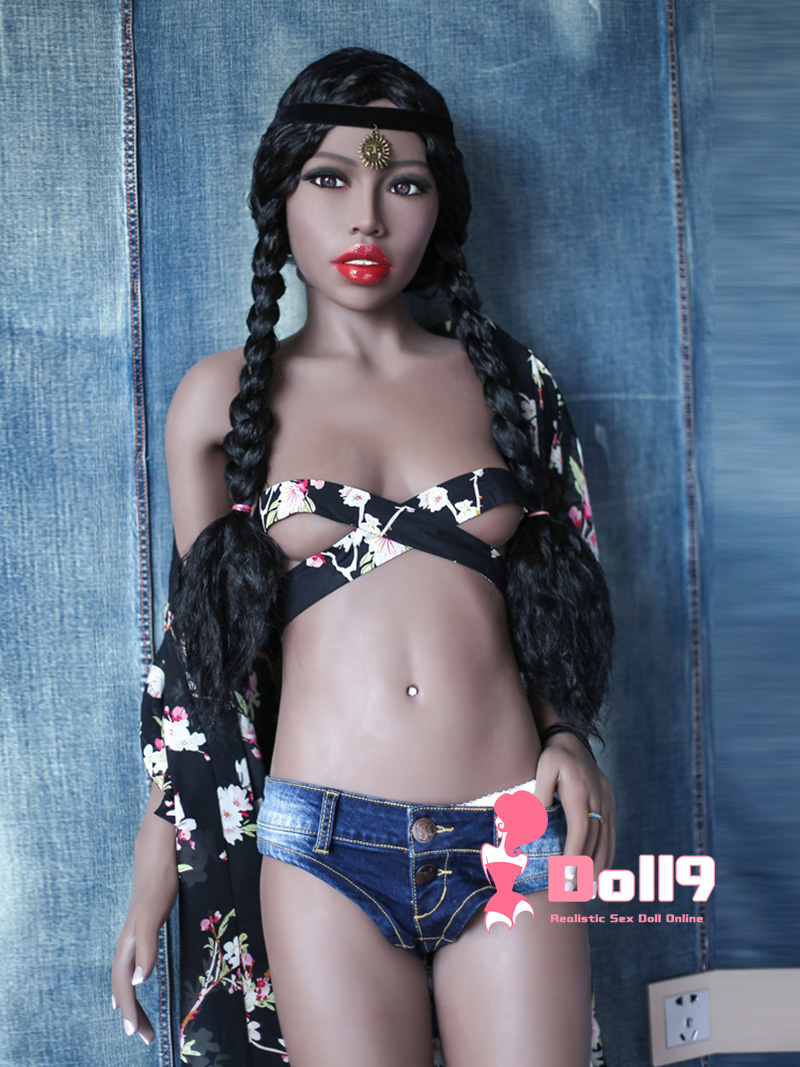 Because this hyper real tpe love dolls are made by strong skeleton and with flexible joints, so she can be posed to any position that a real women can be, you can lift she up and get in her vagina from below, or put she on doggy style then get in from behind. Certainly, some other sexual ways that it's may difficult to do with a real women also easy to come true, like mouth sexual, anal sexual, you just need to use enough lubricant and a safe condom.